Groupthink doesn't live here, critical thought does.
This ad-free website is dedicated to Agnès Varda and to Luis Buñuel.
Get cool rewards when you click on the button to pledge your support through Patreon.
Thanks a lot acorns!
Your kind generosity keeps the reviews coming!
The term "sex-kitten" was coined for Brigitte Bardot for her sexually liberated role as Juliette in her [then] husband Roger Vadim's 1956 debut film. Bardot's exotic nubile beauty is in sync with her orphaned character's rebellious disavowal of social mores in the seaside town of St. Tropez.
Never before in Cinema had a female character exhibited such an honest reflection of wanton feminine hunger with the goods to back it up. When an old Frenchman describes Bardot's ass as a "song," the commentary comes across as apt poetry rather than the vulgar expression it might otherwise seem.
A 22-year-old Bardot plays 18-year-old Juliette, an orphan living with an older disapproving provincial couple intent on returning her to the orphanage where they got her. The house matriarch freely calls Juliette a slut, which seems a stretch considering she doesn't have sex (at least on screen) until after she is married. Then the gloves are off.
Generational battle-lines are drawn, and the war is on. A nudist by nature, Juliette enjoys sunbathing in the raw in her backyard. Male suitors abound. Eric Carradine (Curd Jurgens) is a millionaire powerbroker pushing 60 who wants to build a large hotel in the undeveloped Riveria town of St. Tropez.
A capitalist exploiter of all he sees, Carradine has Juliette in his sights, along with a family-owned shipyard run by a couple of brothers (played by Jean-Louis Trintignant and Christian Marquand) who also desire Juliette. It doesn't take Carradine long to effect a plan that puts the shipyard in his possession, with Juliette as an inevitable consequence. Juliette becomes a lightening rod for social upheaval as these men with divergent agendas, leverage their positions using her as a bargaining chit.
Vadim cannily puts Bardot's vibrant physicality to pointed narrative and thematic use during the film's music-inflected climax. Bardot dances an impromptu mambo with a band of black nightclub musicians who play off of her carefree dance movements while joining in with her. The lively sequence presages the '60's go-go dance craze by more than half a decade. Things get steamy when she reflexively dances in front of a full-length mirror. You could argue that Brigitte Bardot ushered in the '60's era of sexual liberation in this one scene.
Although condemned by some cultural gatekeepers and critics as scandalous — "And God Created Woman" was heavily edited, and dubbed, for his its U.S. release — Bardot's portrayal of a freethinking young woman became the celebrated subject of Simone de Beauvoir's 1959 essay "The Lolita Syndrome." In it, de Beauvoir described Brigitte Bardot as a "locomotive of women's history."
The petite but curvy actress captured the communal global imaginations of women and men alike. The film adds up to more than Brigitte Bardot's obvious charms and headstrong attitude about the essentials of life. Here is a social document of the ways that a woman's allure can fuel, destroy, and build the dreams of men who fall under her spell.
Rated PG. 90 mins.
Although condemned by some cultural gatekeepers and critics as indecent (even after And God Created Woman was edited, and dubbed, for its U.S. release), Brigitte Bardot's stunning portrayal of a freethinking woman became the celebrated subject of Simone de Beauvoir's 1959 essay The Lolita Syndrome. In it, de Beauvoir described Brigitte Bardot as a "locomotive of women's history" for good reason. The petite but curvy French actress captured the collective global imaginations of women and men alike. Still, the picture adds up to more than merely Bardot's obvious physical allure and headstrong attitude. It is a timeless social document of the ways that a young woman's allure can fuel, destroy, and build the dreams of men who fall under her spell. If Helen of Troy was "the face that launched a thousand ships," Brigitte Bardot was the girl who incited a sea change of sexual liberation in Western culture.
Originally entitled A Ma Soeur! (To My Sister), this film's inapt English title Fat Girl (2001) does the picture an injustice. This obvious public relations ploy, to stir controversy with a derogatory term, cheapens writer-director Catherine Breillat's bold thematic statements regarding budding female sexuality in the modern world, and feminist ideals at large.
Anaïs Reboux plays Anaïs Pingot, the Rubenesque 12-year-old sister to the lithe Elena (Roxane Mesquida) who, at the age of 15, is anxious to lose her virginity. Anaïs's observant, if pokerfaced, vantage points on morality and social conditions enable her to survive a traumatic event through the brutal life lessons she vicariously learns from the world around her. Fat Girl is an understated picture that doesn't shy away from any of the ambitious feminist heights that Breillat fearlessly mounts with surgical precision. Breillat's ear for naturalistic dialogue is especially exact during an extended seduction scene that is a centerpiece of the film. Like Catherine Breillat's watershed debut feature (A Real Young Girl) Fat Girl is a masterpiece awaiting inspection from audiences prepared to grapple with its unveiled meanings and insightful commentary on womanhood.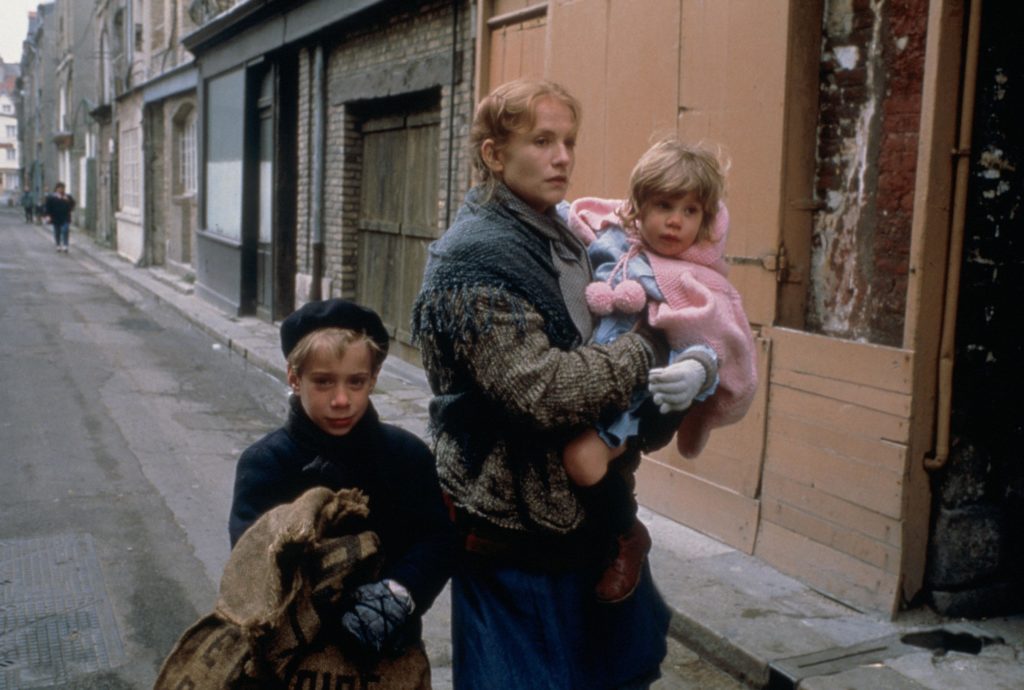 Claude Chabrol's The Story Of Women delves into the difficult conditions of a Nazi-occupied French town that transforms a mother of two into a hardened opportunist. Isabelle Huppert walks a fine line as an anti-heroine whose broken relationship with her PTSD-suffering husband (François Cluzet) culminates in a betrayal of epic proportions. Marie's motivations shift as she lifts her family out of poverty by providing soap-induced abortions to local prostitutes with whom she carries on friendships. Because abortions were criminalized in France — from 1920 to 1975 — due to a grievous loss of French men during World War I and II, Marie-Louise Giraud became an ideal scapegoat for a French court looking to send a message to the French populace at large.
Writer-director Talya Lavie takes inspiration from Jean Vigo's once banned 1933 film Zero For Conduct, about a bourgeoning rebellion in an all boys boarding school, to transpose a narrative drawn from her experiences serving in the Israel Defense Forces. Although Zero Motivation might play as a light comedy to Israeli audiences, the film echoes systemic abuses suffered by female soldiers in the America military where rape is a common occurrence. When our defiant heroine soldier Zohar (Dana Ivgy) attempts to lose her virginity to a fellow soldier, she requests that he "be more gentle." His callous response, "I'm combat, baby" speaks volumes about the sexist effects of his military training. From a feminist perspective Zero Motivation is possibly the most challenging film of the four titles included in this brief survey of feminist themed films currently streaming on FilmStruck.
Turner's subscription movie service FilmStruck was an online streaming service, managed by Turner Classic Movies, that offered an exhaustive collection of current and classic arthouse films. When FilmStruck died, so to did Cinema. Cinema is dead; Long live Cinema.